All Departments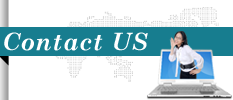 Tel: +886-6-2020062
Fax: +886-6-2013882
E-mail: sales@hwayaotek.com.tw
Add: No.3, Aly. 2, Ln. 279, Zhongzheng Rd.,Yongkang Dist, Tainan City 710,Taiwan (R.O.C.)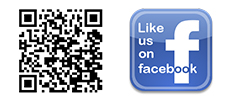 ---
Dipole rubber duck antennas List

Hwayaotek's Dipole rubber duck antennas has designed to have N、TNC、BNC、F、FME、SMA type connector, and can be used for a wide array of wireless applications like support 802.11a, 802.11b, 802.11g and 802.11g requirements The broadband characteristics of the antenna enables it to operate over a very wide frequency range with consistence.
---
CPE

The weatherproof housing is constructed of UV stabilized ABS plastic and accommodates horizontal or vertical antenna polarity. Welcome any brand name or Customer's Router Board, Wireless mini PCI card, Access Point Board OEM and installation, please contact us for more detail.
---
Accessories

Outdoor Ethernet Waterproof connector, 802.11a/b/g/n High Power USB Adapter, 802.11a/b/g/n indoor&Outdoor Signal Booster, IEEE 802.3af Power over Ethernet, Aluminlum Base & All In One Base, WLAN antennas mounting kits, Adapter Kit, Lightning Protection, Crimping tool for coaxial Cable.
---
Microwave / RF Cable for Test Applications

HWAYAOTEK, more than 10 years of work and research experience in RF high-frequency parts of the product, supply a range of cost-effective high performance test cables.And customized according to the customer production line QC or R & D and testing instruments demand a different assembly length and characteristics, welcomed the consultation.